Results: Bioinformatics analysis revealed that 5 genes were significantly overexpressed in IC/BPS, and the protein-protein interaction diagram showed that BTK was a critical link between these five proteins. At the same time, functional enrichment showed that they were significantly related to innate immunity. Immunoinfiltration showed that mast cell resting in IC/BPS was significantly higher. IHC staining of clinical samples showed that the mast cell markers Tryptase and BTK were highly expressed in IC/BPS tissues. At the cell level, knockdown of BTK inhibited proliferation, migration, invasion, and degranulation of mast cells.
Conclusions: This study provides a new perspective for understanding the molecular mechanisms involved in IC/BPS and suggests that BTK may be a target for treating IC/BPS." name="description">
Bruton tyrosine kinase (BTK) may be a potential therapeutic target for interstitial cystitis/bladder pain syndrome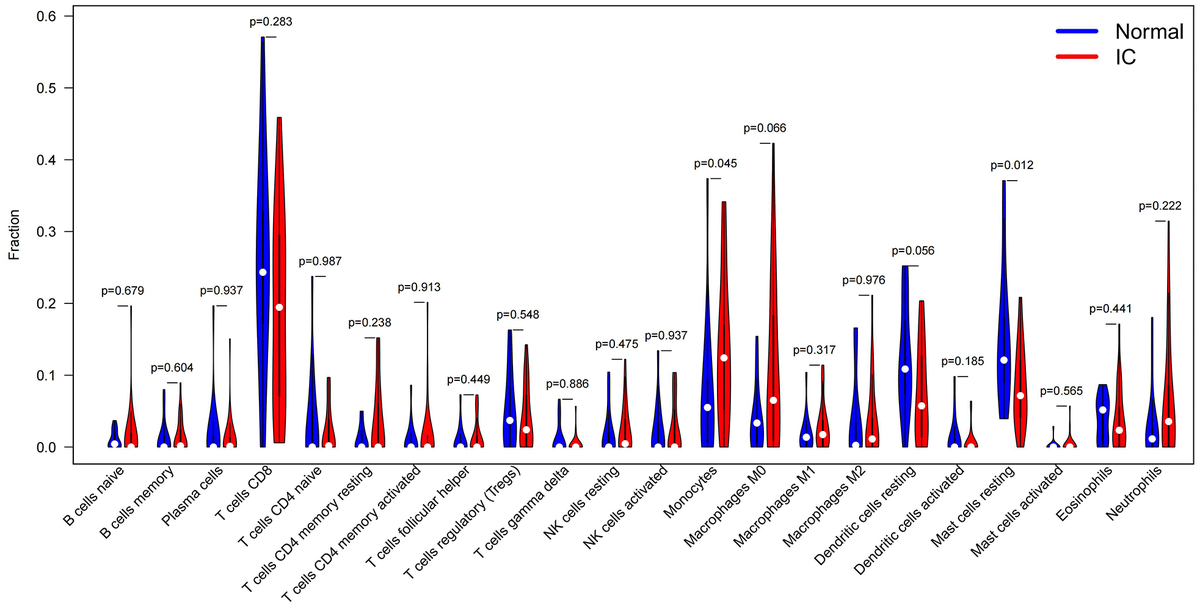 Figure 3. Immune-infiltration analysis of GEO datasets of IC/BPS patients by the CIBERSORTx online tool. Violin Plot and were used to compare the immune cell score difference between IC/BPS and normal bladder tissues (Blue indicates normal bladder tissues; red indicates IC/BPS bladder tissues. Wilcoxon signed rank test was used to compare and calculate the statistical p-value).