Erratum: A meta-analysis on age-associated changes in blood DNA methylation: results from an original analysis pipeline for Infinium 450k data
Published: April 21, 2016

     
https://doi.org/10.18632/aging.100915
How to Cite
Copyright: © 2016 Bacalini et al. This is an open-access article distributed under the terms of the Creative Commons Attribution License, which permits unrestricted use, distribution, and reproduction in any medium, provided the original author and source are credited.
Aging (Albany NY) 2015; 7(2): 97-109.
PMCID: PMC4359692 PMID: 25701668
The correct Figure is provided here.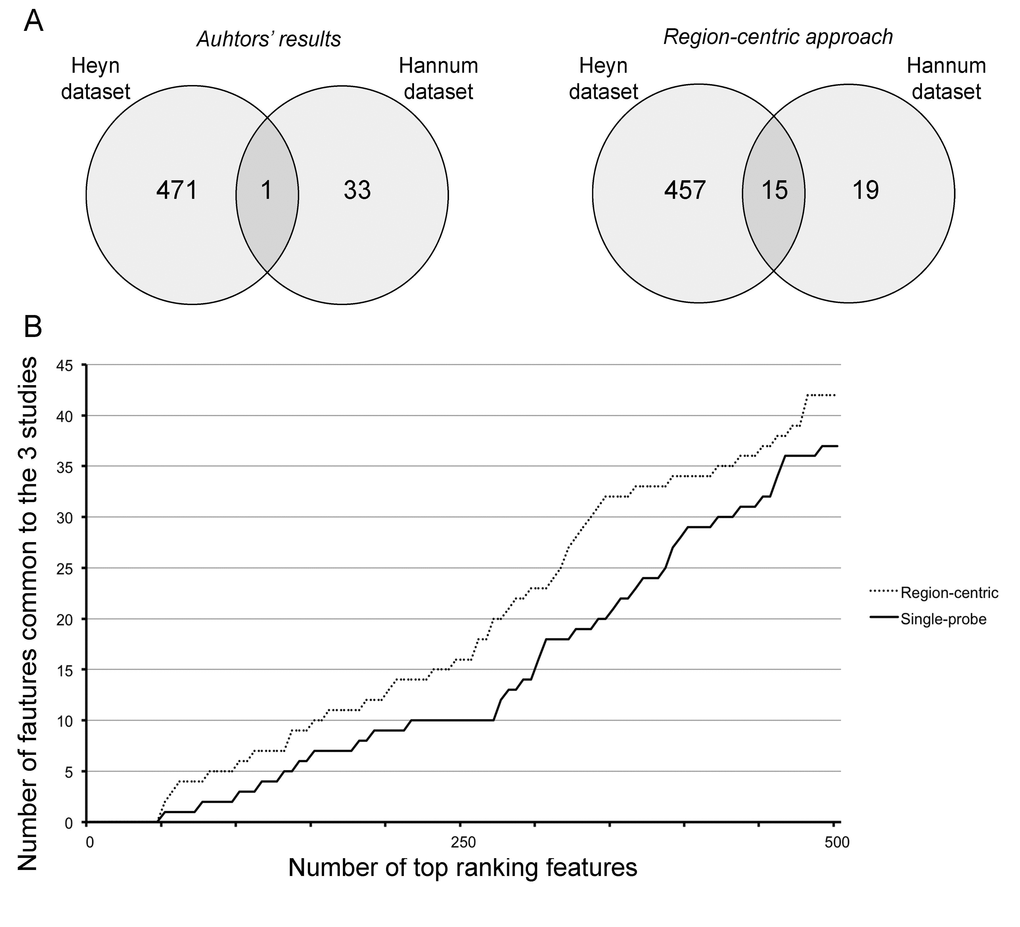 Figure 5. The region-centric approach increases the common findings between the 3 datasets. (A) Intersection between the results provided by Hannum et al. and Heyn et al. (left panel) and between the results of the region-centric approach on the two datasets. (B) Intersection between a progressively increasing number of top ranking features (BOPs for the region-centric analysis, CpG probes for the single-probe analysis) in the three datasets.