Findings: The COVID-19 mortality of the "older" centenarians is significantly lower than that of "younger" centenarians, and this difference between the two groups reaches a maximum on August 1, 1918 as the discriminating cut-off date of birth. Having excluded the plausible impact of the end of WWI it becomes clear that this date corresponds to the time of reporting the first victims of the Spanish flu pandemic in Belgium.
Interpretation: In this study, the striking temporal coincidence between the outbreak of the Spanish flu epidemic and the birth of the cohorts characterized by greater fragility towards COVID-19 in 2020 strongly suggests a link between exposure to 1918 H1N1 pandemic influenza and resistance towards 2020 SARS-Cov-2. It can be speculated that the lifetime persistence of cross-reactive immune mechanisms has enabled centenarians exposed to the Spanish flu to overcome the threat of COVID-19 a century later." name="description">
COVID-19
Research Paper
Volume 13, Issue 18
pp 21855—21865
Centenarians exposed to the Spanish flu in their early life better survived to COVID-19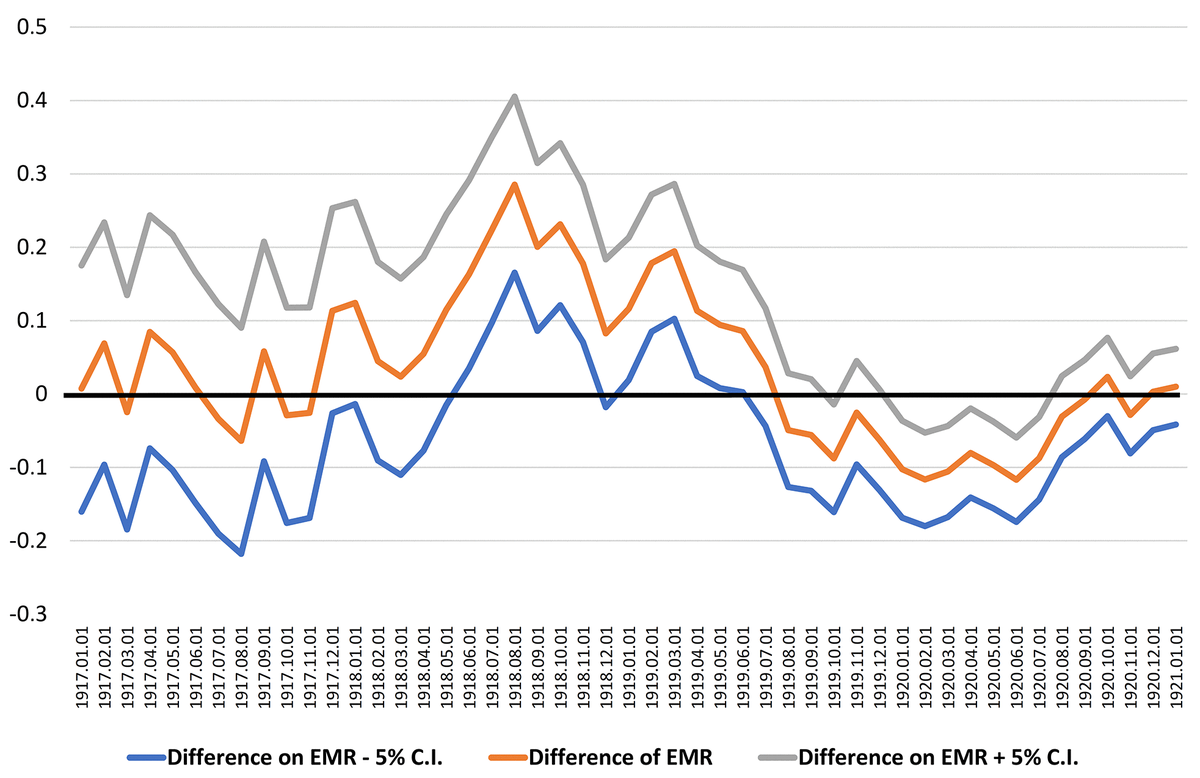 Figure 3. Identifying the best cut point as the larger difference of the EMR calculated between two adjacent periods of 12 months, from 1917-1920.